Search Engine Optimisation from the ground up...
Search Engine Optimisation (SEO) is the art of ensuring that your website is easily found by your customers through simple web search tools like Google, Bing and others. Search engines analyse the content and structure of your site and determine where and when to make it visible in search results. This is termed 'natural' or 'organic' search and determines where you fall in unpaid search results.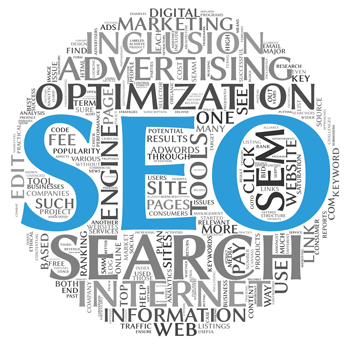 Active WebITS builds websites from the ground up to be optimised for organic search engine results. The basic process of site construction, outside of the actual design, considers the content you are looking to incorporate, the actual words people would use to find your services, how they might search for you, what types of audiences you are looking to appeal to and a range of other factors relating to website creation. The larger search engines modify their analytical methods on a regular basis, so we make sure we focus on the latest updates to their processes to keep our clients' sites fully optimised.
Call us on 07 5641 4929 or email us at info@activewebits.com to talk about SEO on your site or for advice on how to improve your search engine rankings.
---
It is not the job of Search Engine Optimisation to make a pig fly. It is the job of the SEO to genetically re-engineer the website so that it becomes an eagle." – Bruce Clay
---