Small Business IT Solutions & Software
The right technology has the potential to enhance the value of any business.  Leveraging technology to improve the way you work and interact with your customers can have huge rewards, both financially and personally.
We are passionate about technology because of the benefits it provides, not because of the technology itself. Taking the time to understand a business, the processes it uses and the challenges it faces is what keeps us motivated.  Once that understanding is developed, we can look for and apply a technology solution that can that can drive real change and improvement.
With over 25 years experience across a broad range of industries in countries all over the world, we have the experience and knowledge to help you find the right solution for your needs.
From collaboration and CRM to data analysis and simple office automation solutions, we provide our customers across the Sunshine Coast, Queensland and NSW with elegant solutions presented in straightforward terms.
Contact us on 07 5641 4929 or via email at info@activewebits.com for further information.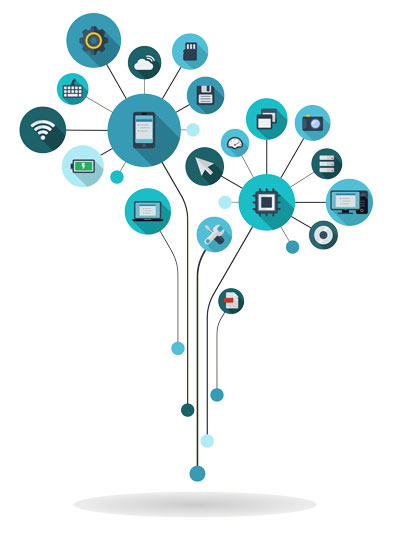 Move your office to the cloud...
Small Business on the Sunshine Coast is increasingly better off leveraging cloud based solutions to get the most value from their investment in technology for their business.  With improved internet connectivity on the coast, using cloud based solutions means access to more functionality at reduced cost and provides the huge benefit of access from anywhere for your staff.
Communicate with your customers...
If you are looking for an Office productivity solution, talk to us about Microsoft Office365 for Business and the benefits it can bring to your workplace.
Office 365 is a cloud-based subscription service that brings together the best tools for the way you work. Get standard Office apps likes Word, Excel and Outlook along with powerful cloud services like OneDrive and Microsoft Teams top help you and your staff work anywhere from any device.
We also work with G Suite from Google for customers who are looking for a native cloud based productivity solution. Apps like G Mail, Docs, Sheets, Drive and Calendar allow you to work collaboratively on projects with staff wherever they are based.


Keep track of Customer Value...
Talk to us about CRM and Sales Management tools for your business.  Understand your customer value and interact with them in a more personalised manner. We specialise in Microsoft Dynamics CRM and Salesforce, two of the leading providers in the field.


Organise your information...
We help businesses stay productive with Content & Document Management solutions tailored to your needs.  Talk to us about Microsoft SharePoint, Microsoft Teams and Microsoft Flow to keep your information organised, available for staff wherever they may be, and automated as much as possible to keep you focused on the business.

Integrated Business Solutions
We support a range of accounting software and integrated sales systems.  With a focus on small business clients, we understand the need to find a solution at the right price that takes care of the details and leaves you free to focus on your customers.
With experience in MYOB and Xero, we can help ensure you are able to maintain your business accounts and comply with STP, TPAR and other reporting requirements.